Vince's Collection
The overall collection which has been ongoing for many years contains some of the following:-
Tinplate automations, games, raceways and many other interesting items. These were predominantly manufactured in Japan, Germany, Great Britain and other Continental countries.
The variations were huge ranging from basic spinning tops, push along and larger scale toys right through to mass produced and far more rare and complex automatons.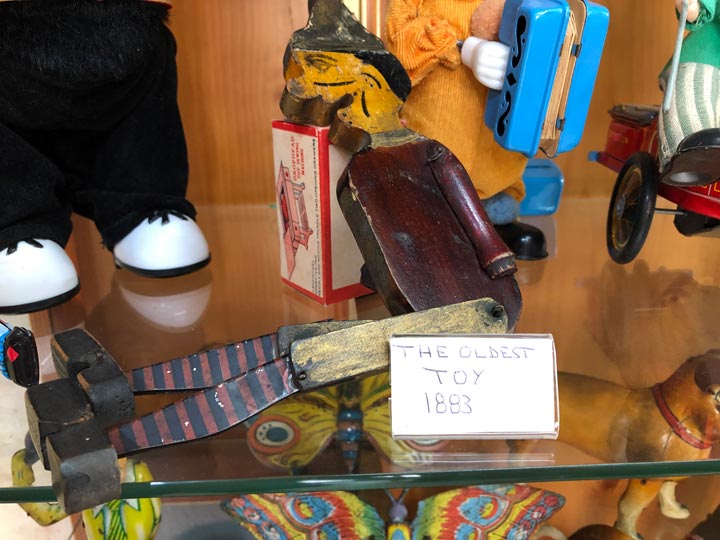 Thousands of Items
The range of diecast toys was very interesting and again contained variations from all over Europe and the wider world.
Some of the makes which included Matchbox, Dinky, Corgi and others from Germany, Italy and Spain to name but a few.
The range of space related toys was quite impressive and included some quite valuable items.
This was mirrored with other items such as Bears, Dolls and similar items many of which relate back to late 19th / early 20th century.